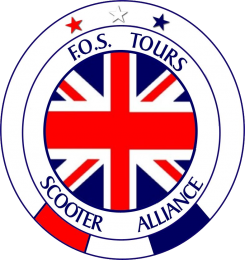 Messy in Moortown #4 rally tickets are on sale now.  The event is ticket only and will be limited to 400 tickets.
It will be sold out like it always is, so get yours as soon as they come out!!  
BUY YOUR TICKETS VIA PAYPAL:
 Send money to robgrabber62@gmail.commaking sure you include your name and postal address for us to send tickets to. £12 each until end April, £15 thereafter
Well, you came, you saw and you conquered. Well some of you did! Look out for a full article in Classic Scootering Magazine shortly!
Here's a quick and simple video of what happened this year. Roll on 2018  when the dates are August 10th - 12th 2018. Same venue,  and boy do we have a band line-up for you next year!